Innovative Dining at Our Tucson, AZ Restaurant
Gather, connect, and relax with a great meal during your time at Sheraton Tucson Hotel & Suites. At any time of day, you can enjoy the convenience of in-room dining or freshly brewed Starbucks® coffee and a light snack from our Grab N Go Cafe. Fire + Spice Restaurant & Lounge, our signature eatery, boasts fine Southwestern dining and a vibrant atmosphere. Indulge a poolside cocktail at our resort-style pool area, or order a dessert for the entire family - ask about poolside S'more's!
Staying with us here in Tucson, AZ for longer? Our hotel is close to a wide range of superb restaurants; enjoy all the delicious dining that our region has to offer.
Fire + Spice Restaurant & Lounge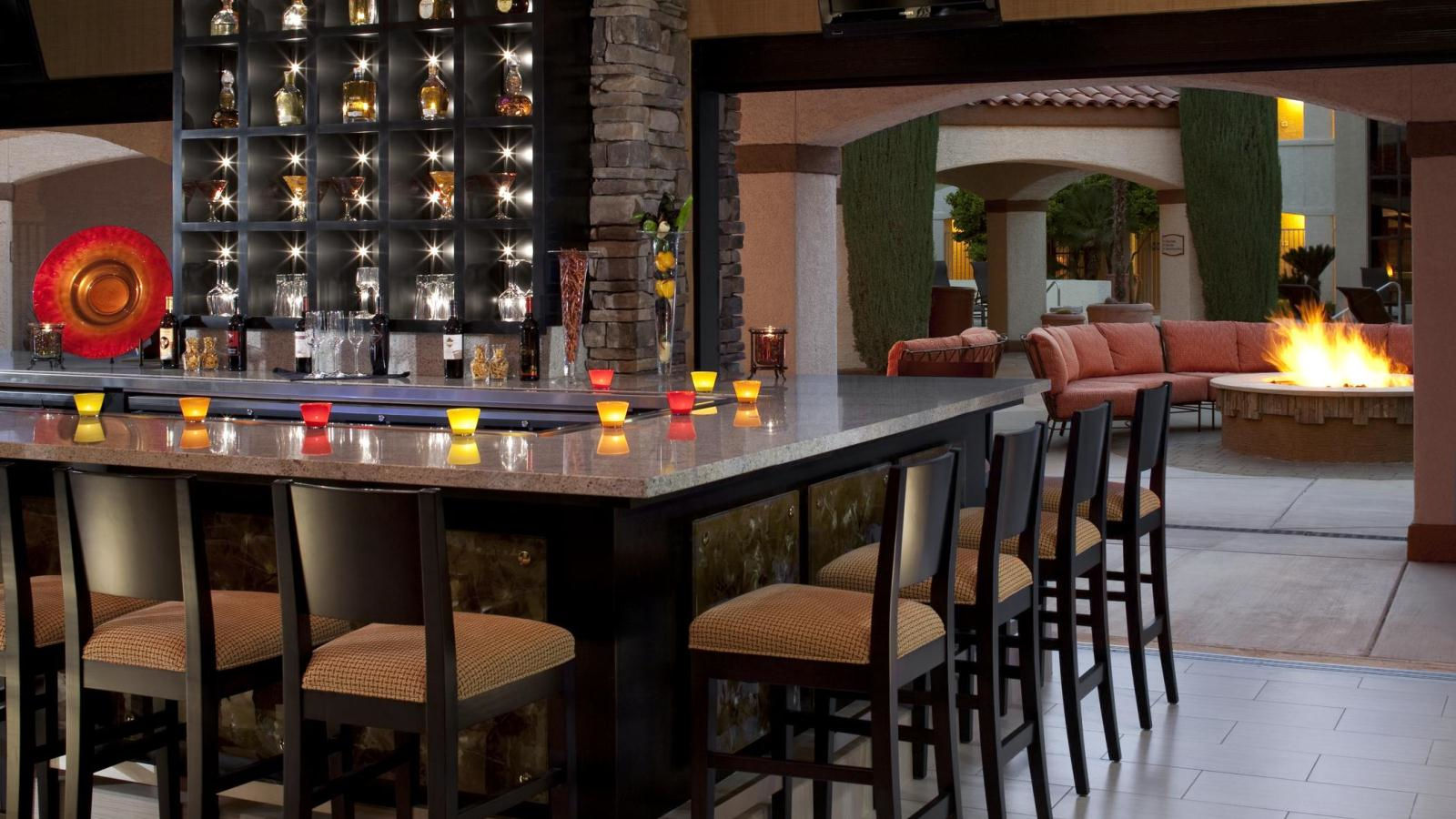 Open for breakfast, lunch, and dinner daily. Fire + Spice Restaurant & Lounge offers delectable Southwestern dining, featuring locally sourced ingredients from Tucson and other parts of Arizona. Learn more at www.fireandspicetucson.com.

Fire + Spice Restaurant was recently voted as "One of the 10 Best Southwestern Restaurants in Tucson: Where to Taste the Southwest"
by USA Today! Read the full article here.
Please note the restaurant will be under renovation from August 10, 2017 through September 17, 2017. During that time, alternative options will be available. We look forward to unveiling The Glowbal, our new restaurant concept, opening soon!
Hours
Sunday - Thursday: 6 AM - 11 PM
Friday - Saturday: 6 AM - Midnight
In-room dining and Grab N Go Cafe food items are available during this time. For more information or restaurant options around outside the hotel, please contact the front desk.
Menus
Dessert: Cheesecake of the Day
Special Offers
Military Discount

Enjoy 15% off your bill (food and non-alcoholic drinks) with your Military ID.